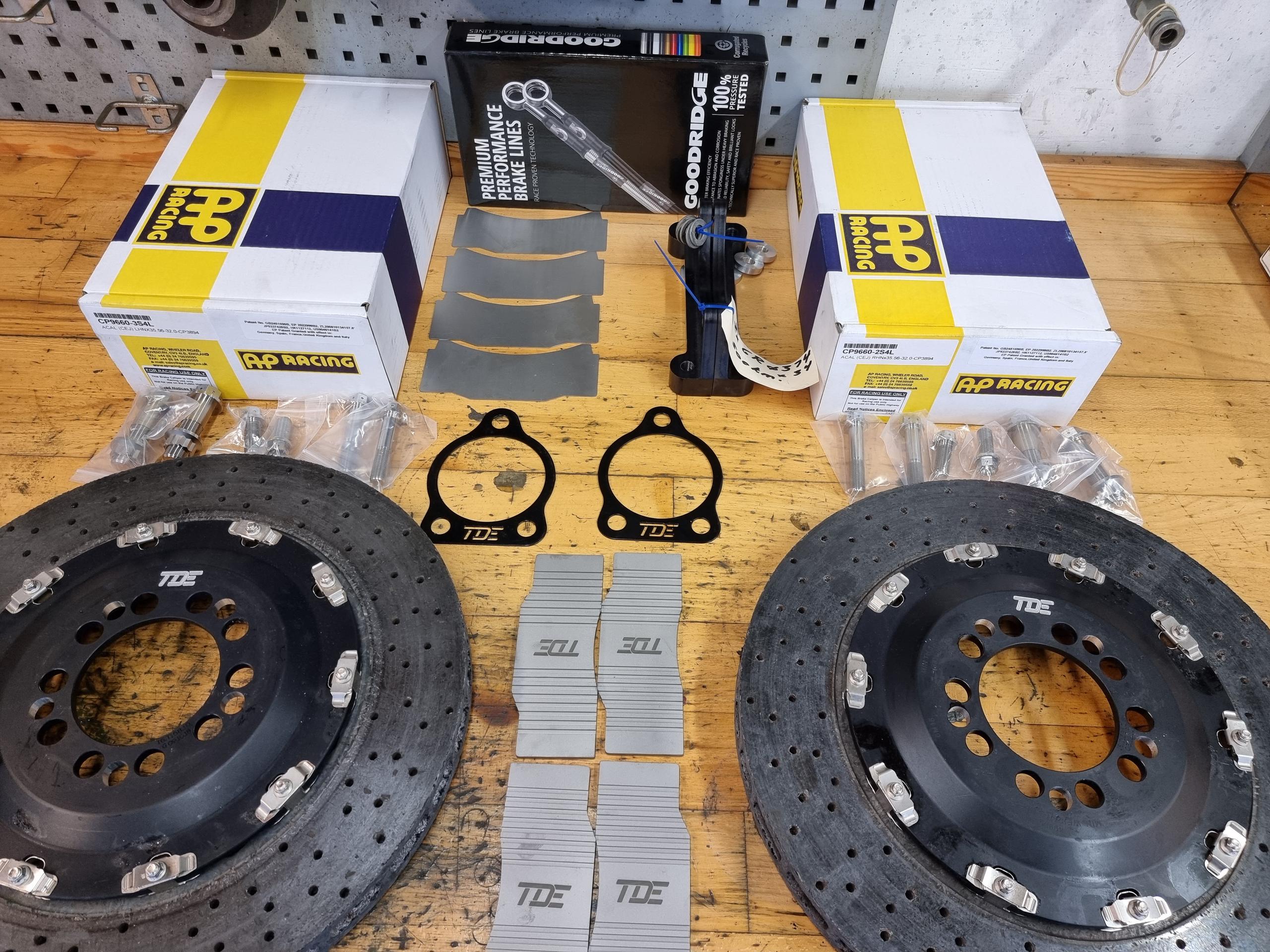 Toyota Yaris GR - Carbon Ceramic Big Brake System
€7,790.01
tasse incl.*
Impianto Freni Maggiorato anteriore per Toyota Yaris GR 2020+
Composto da..
Goodridge Brake hoses
Shims replacing dust plates.
ENDLESS CCM pads
1mm Ti-Shims for pads
4mm ventilated Ti-plates for part worn pads
Brackets caliper-hub Aluminum
Titanium bolts for caliper-bracket and bracket- hub
Titanium bolts and nuts for damper-hub ( gives 0,64kg weight savings )
Tre differenti soluzioni disponibili..
374x34mm CCM discs con AP-Racing calipers CP9660-2/3S4L fits OE rims
380x34mm CCM discs con AP-Racing calipers CP9660-2/3S4L fits 18" racing rims
380x34mm CCM cn XYZ 8 Pot calipers fits OE rims
Si consiglia di installare i condotti di ventilazione per un maggiore raffreddamento dell' impianto frenante >
KIT
NB. Se sceglie di pagare il suo acquisto tramite la funzione Paypal le saranno addebitate le spese di gestione pari al 4% del totale del suo ordine.
Gli Impianti Frenanti Maggiorati sono prodotti solo su richiesta del cliente e per uso racing, non è possibile rendere il materiale ordinato!
* Sulla base della residenza in Italy. Le aliquote fiscali per gli altri Paesi saranno calcolate alla cassa. Prezzo al netto d'imposta: €6,385.25.